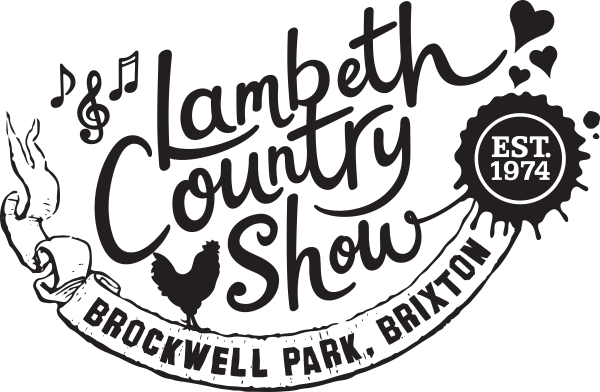 Saturday 10 and Sunday 11 June 2023
The Lambeth Country Show returns with a new date in 2023, boasting a unique line-up that celebrates the very best of the city and countryside. With over 120,000 people attending throughout the weekend, the show is one of the biggest free family festivals in the UK.
Starting back in 1974, the show is widely regarded as the highlight in south London's social calendar; not only providing a great weekend of entertainment, but also being a real opportunity to model sustainable behaviour, engage with the community and improve the environment we all live in.
The show hosts over 200 traders and exhibitors including street food from around the world, local crafts, retail, health and wellbeing, horticulturists and much more. A rich heritage of local charities and community groups have a presence at the show too and help celebrate the real diversity that Lambeth has to offer.
All the attractions of a traditional country show are on offer such as sheep shearing and owl displays, home grown vegetable and flower competitions, horse jousting and stunt shows, an on-site farm and a diggerland for all to enjoy. Visitors can also learn about the latest research and technologies in science, space travel and virtual reality, as well as getting involved in activities based around the environment and sustainability.
Music always plays a big part in the show too. The Village Green stage showcases an eclectic mix of local talent playing folk, soul, funk and pop, as well as steel orchestras, samba bands, school groups and choirs from the local community.
The Main Stage hosts an array of local and international talent on Saturday with funk, soul, disco and well known hits. Sunday is "Roots Day" with ska, dub and reggae acts from across the globe. All of this and more is on offer at the show with a distinctively urban south London vibe.
The event is organised by EventLambeth with support from Brockwell Live. It is part funded by Lambeth Council along with commercial sponsorship and funding.
Did you know?
The first annual Brockwell Park Flower Show was organised by the Lambeth Horticultural Society (LHS) and the Lambeth Arts & Recreation Association (LARA) in July 1967.
This Brockwell Park show continued to expand and welcomed other horticultural societies over the next few years. Lambeth Council took over the management of the event in 1974 and it developed into what is known today as the Lambeth Country Show.